Today I am sharing with you one of my all time favorite recipes for 2 main reasons:
1.) They're crazy good.
2.) Maybe granola bars are like gold in your house like they are in mine-they never last long. A stockpile of 3 family size boxes last about a week in my house...for just my husband.
Personally I love chewy granola bars, I don't like the crunchy ones that make me feel like I'm eating cinnammon flavored cardboard. So I spent an embarassing amount of time searching and trying out "chewy granola bar" recipes and finally I combined a few and tweaked some things and came up with this one.
I also tell myself that I'm eating super healthy whenever I eat these, not because they actually are, but because anything with oats in them seems healthy to me. Who knows. Let's get started....
Printable Recipe
3 1/2 cups rolled oats
1 cup flour
1 teaspoon baking soda
1 teaspoon vanilla
3/4 cup butter, softened
3/4 cup honey
1/3 cup packed brown sugar
1 cup Rice Krispies cereal
And whatever else you want to put in them. I typically keep it simple and just add chocolate chips. But you could definitely add all the nuts or dried fruit you want.
Preheat oven to 325 and grease a 9x13 pan.
Now you will see why there aren't many pictures in this post. Because all you do is dump all your ingredients in the bowl in no particular order.
Stir to combine.
Then pour in the greased dish and try to press it down as evenly as possible.
Bake for 18-20 minutes or until the edges start to turn lightly golden. When they come out of the oven they will still be super soft and they may look a little underdone, but once you let them cool completely they are perfect, so wait to cut them. These also make a super cute treat wrapped in brown paper with cute colored twine or washi tape.
I really hope you try them and love them as much as we do!!!
Printable version found here!
Linking up with: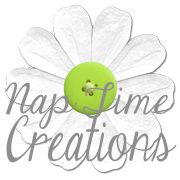 http://raisinghomemakers.com/